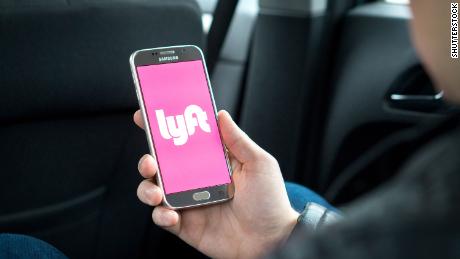 It's finally here. If all goes well, the market is expecting an initial public offering (IPO) from ride-hailing company Lyft.
Lyft is expected to make its public debut this Friday, March 29.
A fierce competition
For the past four or five months, there has been nothing but anticipation for one of the most popular and highly valued private companies to go public, and now the time has finally come.
Last week, on Thursday, March 21, retail brand Levi Strauss made its IPO.
As you may recall, I've been following IPO news about this company and its potential for success, not to mention how it could play a big part in bringing some life back into the IPO market.
Levi's surged over 30% during the first day of trading. The company selected a $17 IPO price, which was higher than expected. The company and its underwriters were expecting an IPO price range of $14 to $16 per share.
Selecting a higher IPO price target tends to give investors optimism about the company.
Related Articles
Levi's shares opened up on March 21 at $22.22 per share — already close to 30% higher than its IPO price! Obviously, the company was off to a great start.
But more importantly, this success has shown that investors have an appetite for IPOs and that they're ready to start investing in companies like Levi's, Lyft, Uber, and Pinterest. We've been waiting for these companies to go public for a while. Their valuations are high, and they're household names.
But, of course, not all are created equal or worthy of the investment.
IPOs can be fickle. More importantly, investing in IPOs can be fickle.
Where Will Lyft Stock Be Listed?
It's important to take a step back from the hype and start evaluating the financials of the company before making any decisions.
Let's take a look at Lyft's IPO and what we could expect from its offering.
Unraveling Lyft's IPO
The most important thing to do when unraveling an upcoming IPO, especially an offering coming from a popular company like Lyft, is get a grasp on what the company has been up to in the past few years and how it plans to grow its business and finances as a publicly traded company.
Well, in the last quarter of 2018, 18.6 million people received at least one ride from the ride-hailing company.
This is compared to the 6.6 million reported in late 2016, showing that more users are choosing Lyft over other transportation options.
Lyft makes up 39% of the U.S.'s ride-sharing market. This is up 22% from 2016. If the company continues to make marketing efforts to give riders more incentive to choose Lyft over other options, we could very well continue to see this growth in market share.
The company will trade on the Nasdaq under the symbol "LYFT." It aims to be valued around $23 billion. It expects to sell 35.4 million shares, including the additional shares that are offered to the underwriters, around $62 to $68 per share.
Lyft IPO: Why go public?
At the high end, Lyft could raise $2.4 billion from its offering. JP Morgan Chase, Credit Suisse, and Jefferies are the lead underwriters for Lyft's IPO.
If this happens, Lyft will go down in history. Those expectations will make Lyft one of the largest IPOs in the past 10 years. With a $23 billion valuation, Lyft's offering would rank it as the fifth largest IPO ever for American tech startups.
LYFT IPO COMING! Should You Buy Lyft Stock?
Lyft will have a dual-class structure for its shares. Class A shares will carry one vote each, and Class B shares will carry 20 votes. Lyft's two founders, Mr.
When is lyft ipo coming
Green, the CEO, and Mr. Zimmer, the president, will hold the Class B shares, giving them 49% control of its voting shares.
This tends to be a common route for tech and Silicon Valley startups. Facebook and Google went the same route that Lyft plans to go.
The greatest free investment you'll ever make.
Join Wealth Daily today for FREE.
We'll keep you on top of all the hottest investment ideas before they hit Wall Street. Become a member today, and get our latest free report: "What to Expect from 2020's IPO Market."

It contains full details of tips on how options investing can be very simple.
After getting your report, you'll begin receiving the Wealth Daily e-Letter, delivered to your inbox daily.
A Look Inside Lyft's Financials
It's important to look at a company's financials to see if the company is experiencing revenue growth and if it's able to keep down its expenses while doing so.
Lyft valued at $24.3 billion in first ride-hailing IPO
Lyft has been quickly growing. It was able to double its revenue to $2.16 billion last year from 2017.
Unfortunately, its losses have been increasing as well. Last year, the company reported a $911 million loss, which was up from the prior year, which reported a $688 million loss.
In addition to that, its total costs and expenses were up in 2018. The company reported $3.1 billion in total costs and expenses compared to the $1.8 billion it reported in 2017. That's a pretty significant increase in just a year.
The company has a lot of ideas of what it wants for its future in the ride-sharing and autonomous vehicle market.
These ideas could be highly ambitious, especially coming from a company that is experiencing growing losses and expenses. Lyft and its competitor, Uber, have been a part of this brand new market that took off very quickly.
What Investors Should Know Before Uber and Lyft Go Public
However, it is still a new market, and any new trend could come along and totally wipe it out. And that's why it's important that these companies look for growth in other industries they could benefit from. This explains why Lyft has expressed interest in the autonomous vehicle industry.
A week ago, Levi's IPO was a success, a sign that investors are ready for these highly valued companies to go public.
Next in line is Lyft's public offering.
Why Lyft is Zooming Ahead of Uber for an IPO
And if all goes well, we'll see it succeed on its first day of trading. There's a short window for companies like Levi's and Lyft to go public, since we'll be quickly approaching the slower summer months of the market.
That means we could see a rush of more IPOs from now until May, especially if Lyft's offering is a glowing success.
I'm excited to see the next few months and what other unicorn startups will take the plunge and make their own public offerings. Last Friday, Pinterest filed with the SEC and could have an IPO sometime in April.
Things are definitely heating up!
If this editorial sparked your interest and you'd like to continue following the IPO market and upcoming IPOs from companies like Lyft and Pinterest, here's a videoyou might want to check out.

Until next time,
Monica Savaglia
Monica Savaglia is Wealth Daily's IPO specialist.
Lyft pops in trading debut, settles to modest gains
With passion and knowledge, she wants to open up the world of IPOs and their long-term potential to everyday investors. She does this through her newsletter IPO Authority, a one-stop resource for everything IPO.
She also contributes regularly to the Wealth Daily e-letter. To learn more about Monica, click here.
The Best Free Investment You'll Ever Make
Sign up to receive the Wealth Daily newsletter - it's absolutely free! In each issue, you'll get our best investment research, designed to help you build a lifetime of wealth, minus the risk.
Plus, by signing up, you'll instantly receive our new report: Surviving the Coming Economic Collapse.
We never spam! View our Privacy Policy
After getting your report, you'll begin receiving the Wealth Daily e-Letter, delivered to your inbox daily.
Related Articles
Levi's Makes its Return to the Stock Market
On February 13th, 166-year-old denim brand Levi Strauss filed its IPO paperwork with the SEC.
Should You Invest In Uber or Lyft's IPOs Next Year? Try Neither
Wealth Daily IPO expert Monica Savaglia discusses what investors can expect...
Levi's Is Getting Closer to Going Public
The 166-year-old denim and retail giant Levi Strauss is expecting to make its second public debut on Thursday, March 21. Wealth Daily editor Monica Savaglia has the details...
After the Trade Deal
The U.S./China trade deal is a done deal. I'm sure there are still things that need to get worked out.
But the U.S. trade delegation isn't walking away from this table... So here's what to expect.