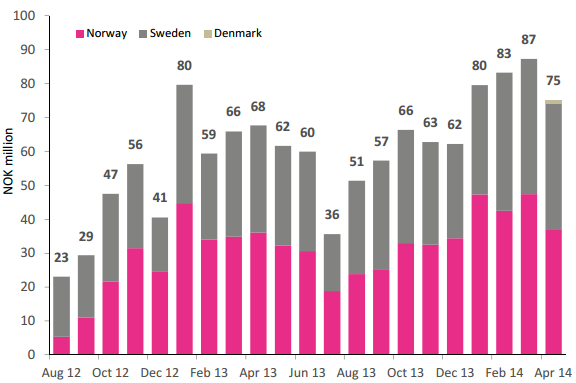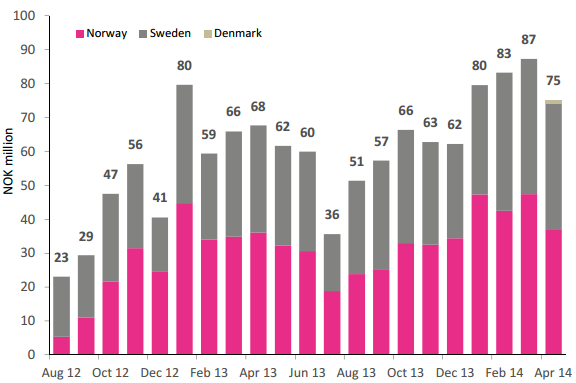 Vardia Insurance Group ASA is an independent Insurance-group, established in 2009. Vardia defines Scandinavia as primary market, and currently have approx. 400 employees at 11 offices throughout Norway, Sweden and Denmark, with main office in Oslo.
INSR Insurance Group (fd. Vardia) #HemmaHos
Vardia is licensed in all types of general insurance, with the exception of credit and guarantee insurance. Vardia serves both retail and SME with tailored solutions through direct sales and through channels consisting of insurance agents and brokers.
Quotes, details on the share and the company, notifications and historical prices