Jeff Arnold is chairman and chief executive officer of Sharecare, a digital health company he founded with Dr.
Mehmet Oz to help people manage all their health in one place, and enable health plans, employers and providers to effectively scale outcomes-based health and wellness solutions across their entire populations. Sharecare's platform provides each person – no matter where they are in their health journey – with a comprehensive and personalized health profile where they can easily connect to the information, evidence-based programs and health professionals they need to live their healthiest, happiest and most productive life.
Frankly Speaking: Jeff Arnold, Co-founder, Chairman & CEO of Sharecare
Previously, Jeff was chairman and CEO of HowStuffWorks.com, an award-winning online resource used by millions of people each month, which he sold to Discovery Communications, where he served as chief digital strategy officer, and chief architect of The Curiosity Project until December 2011.


In 1998, he founded and served as CEO of WebMD, the first healthcare company to harness the power of the Internet to create a destination for consumers, healthcare institutions and physicians to find trustworthy medical information.
Prior to WebMD, Jeff founded Quality Diagnostic Services (QDS), a cardiac arrhythmia monitoring company that was one of the first organizations to use the concept of telemedicine over 25 years ago.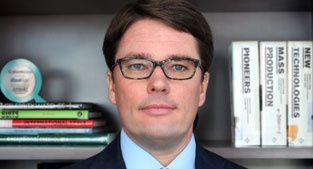 Jeff has been widely recognized for his innovative contributions to media, healthcare and technology throughout the years, including being named a Global Leader of Tomorrow by the World Economic Forum. He also was inducted into the American Academy of Achievement and recognized by Ernst & Young as Entrepreneur of the Year, Southeast Region; and Johns Hopkins University presented him with the Blumenthal Award in recognition of his exceptional ability to bridge business and technology.
For his superior contributions to the advancement of nursing and health care on both a national and global level, he was inducted into the Honor Society of Nursing, Sigma Theta Tau International, as an honorary member.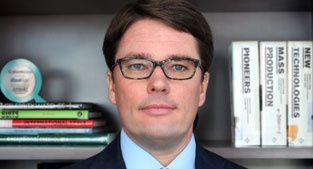 His achievements and leadership also are widely recognized across his home state of Georgia, where he received the prestigious Phoenix Award, which honors companies and individuals who embody strength, tenacity and leadership in Georgia's healthcare information technology industry.
Additionally, Jeff was inducted into the Technology Hall of Fame of Georgia; named a Health Care Hero by Atlanta Business Chronicle; presented with a Groundbreaker Award by Atlanta Magazine; and honored by the Atlanta chapter of the IndUS Entrepreneurs with a Lifetime Achievement Award.


With a bachelor's degree in communication studies from the University of Georgia, Jeff currently is chairman of Forbes Travel Guide and Endeavor Atlanta, and has served on numerous boards for public, private and charitable organizations over the years.