JAKARTA - PT Satyamitra Kemas Lestari plans to release 1.3 billion shares through an initial public offering (IPO). In today's due diligence meeting and public expose (18/6), the company explained its plan to debut on the Indonesia Stock Exchange.
The plan, SKL will release 1.3 billion shares to the public which is equivalent to 32.10% of the total issued and fully paid up capital.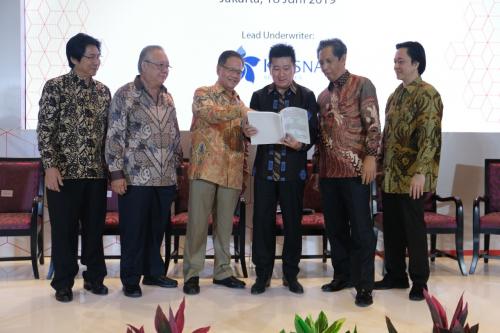 In addition, the company will also issue 260 million series I warrants equivalent to 6.03% with a 5:1 ratio. SKL also plans to allocate 10% or 130 million shares for employee stock allocation (ESA).
The nominal price per SKL share is Rp 100 per share. While the IPO price range is in the range of Rp 150 - Rp 200 per share.
EKSPANSI BISNIS SATYAMITRA KEMAS LESTARI PASCA IPO - MARKET REVIEW FULL
SKL has also appointed Krisna Sekuritas as the lead underwriter.
The plan, 40% of the IPO proceeds will be used as working capital, 30% to pay debts in banks and the remaining 30% to buy new machines.
(LM)