TULSA, Okla., Oct. 21, 2016 (GLOBE NEWSWIRE) -- Midstates Petroleum Company, Inc. ("Midstates" or the "Company") announced today that it has emerged from Chapter 11 bankruptcy protection, after satisfying all of the conditions precedent to the effectiveness of its Plan of Reorganization (the "Plan"), which was confirmed by the U.S.
Bankruptcy Court for the Southern District of Texas on September 29, 2016. 

With the completion of its restructuring, the Company has eliminated approximately $2 billion of debt along with more than $185 million of annual interest expense.  Midstates' new capital structure consists of a $170 million first lien revolving credit facility maturing in 2020.  The Company exits its restructuring with approximately $75 million in total liquidity and a business plan that projects positive free cash flow at current strip pricing.
Jake Brace, President and Chief Executive Officer, commented: "I would like to thank our lenders and noteholders, members of our former board of directors, and all the financial, legal and restructuring advisors who worked tirelessly throughout this process and contributed to its successful outcome.  I would also like to thank our vendors, customers, and contractors for their continued loyalty and support.  Finally, I would like to thank all of our employees for their patience, dedication, and focus during this process, without which we would not have the successful result we have today.
We look forward to working closely with all of our key stakeholders going forward and we are excited about the opportunities that lie ahead."
New Board of Directors
In accordance with the Plan, the terms of the Company's previous Board of Directors expired and Midstates has appointed a new Board of Directors effective today.
The new Board of Directors consists of seven members including: Alan Carr, Patrice Douglas, Neal Goldman, Todd Snyder, Michael Reddin, Bruce Vincent, and Jake Brace.
Listing on the NYSE MKT
In connection with its emergence, Midstates also received approval for its common stock to be listed for trading on the NYSE MKT platform.
The common stock will begin trading on the NYSE MKT on October 24, 2016. The trading symbol for the common stock is "MPO," which is the same trading symbol used for the Company's common stock when it previously was listed on the NYSE.
Details of the restructuring, the securities issued pursuant to the Plan and the debt and other agreements entered into as part of the Plan will be provided in a Form 8-K and other filings filed or to be filed with the Securities and Exchange Commission.
Midstates Petroleum CEO on its IPO
You can get these documents for free by visiting EDGAR at the SEC website at www.sec.gov.
In addition, court filings and other documents related to the restructuring are available on a separate website administered by the Company's claims agent, Kurtzman Carson Consultants, at http://www.kccllc.net/midstates.
Evercore acted as financial advisor, Huron Consulting Group acted as restructuring advisor, and Kirkland & Ellis LLP provided legal advice for these transactions.
About Midstates Petroleum Company, Inc.
Midstates Petroleum Company, Inc.
is an independent exploration and production company focused on the application of modern drilling and completion techniques in oil and liquids-rich basins in the onshore U.S.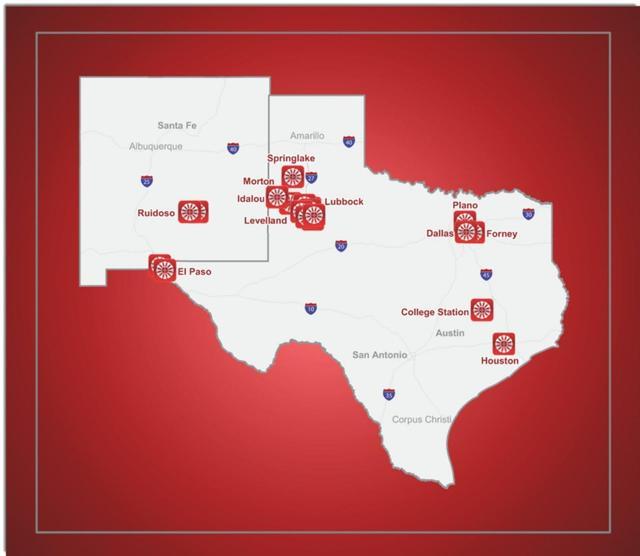 The Company's operations are currently focused on oilfields in the Mississippian Lime play in Oklahoma and the Anadarko Basin in Texas and Oklahoma.
Midstates Petroleum Company, Inc. Jason McGlynn, Investor Relations, (918) 947-4614
[email protected]