Runabout is a county-wide ADA Paratransit program providing ADA complementary (comparable) service, which offers these special considerations:
All vehicles are wheelchair lift equipped.

Mobility aids (walkers, canes, crutches), groceries and packages will be accommodated on the vehicle if possible.

Courteous drivers will assist passengers with door-to-door service to the Runabout. However, the drivers cannot lift passengers or enter their residences.

Runabout offers service to ADA certified passengers only.

Download our ADA Ride Guide brochure to learn about our ADA policies here.
If you have an ADA complaint, download the form here.
Information and Reservations
Reservations can be made between 8 am – 5 pm, 7 days a week.
Reservations can only be made up to 7 days in advance.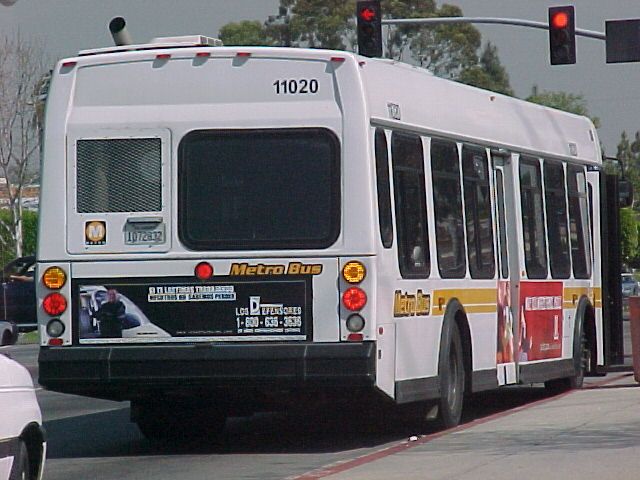 For reservations and information, please call (805) 541–2544.
Costs
ADA fares are double the regular one-way fixed route bus fare for the same trip distance (between $2.50 and $11.00 each way depending on travel distance). Checks will be accepted for a minimum of $15 and maximum of $60.

---
View Runabout Fares here
---
Cancellations
Cancellation of your Runabout reservation needs to be made as soon as possible.
You are able to cancel 24 hours a day by leaving a message on our Runabout line.
Americans with Disabilities Act (ADA)
The Americans with Disabilities Act (ADA) of 1990 provides protection for persons with disabilities in a number of areas, such as employment, public accommodations and transportation. The transportation elements of the ADA directed transit agencies to make their fixed route service fully accessible, while requiring transit agencies to also provide complementary paratransit service to individuals who are unable to use accessible fixed route service.
Maps & Schedules
Specifically, complementary paratransit service must be provided within ¾ miles of fixed routes during the same days and hours.
The ADA permits trip schedulers to negotiate travel times one hour on either side of the requested time. RTA's Runabout service is the complementary paratransit provider for all fixed route services in San Luis Obispo County.
ADA Paratransit service is provided in accordance with the following Americans with Disabilities Act of 1990 criteria:
Rider is certified and their trip is eligible to receive ADA Paratransit service.
Pickup and drop-off points are within 3/4 mile of regular bus route(s).
Trip times are comparable with regular bus service.
To obtain an application or for specific answers about the application process, please call (805) 781–4833
ADA Complaint Procedures
Any person who believes that he/she has been discriminated against or denied full participation in transportation on the basis of disability by the San Luis Obispo Regional Transit Authority (RTA) may file an ADA complaint.
The RTA investigates all ADA complaints received within 90 days of the alleged incident.
ADA complaints may be submitted to the RTA via completed online ADA Complaint Form, (Complaint form in Spanish) e-mail, phone, or by US mail. The online complaint form can be accessed via the link provided, or you may contact the RTA directly at (805) 781-4472 and request that a copy be mailed to you. Forms should be submitted to the attention of the ADA Mobility Specialist at the address listed below. Note: Complaints must include contact information.
Upon receipt of an ADA complaint, the RTA will review the submitted information and send the complainant a letter of acknowledgement informing them of the complaint status.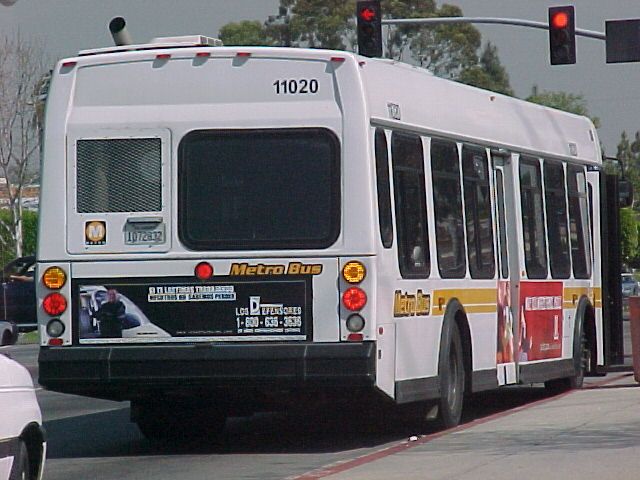 The RTA may require up to 30 calendar days to investigate a complaint. If additional information is required in order to resolve the complaint, the RTA may contact the complainant.
Former RC School's Bus Driver Steals Bus, Tries To Run Old Route
The complainant will have 10 business days from the date of the letter to submit the requested information to the RTA official investigating the complaint. If the RTA investigator is not contacted by the complainant or does not receive the additional information within 10 business days, the RTA has the right to administratively close the case.
Parking and Transportation
A case can also be administratively closed if the complainant no longer wishes to pursue their case.
Once the investigator has reviewed a complaint, the complainant will be issued a closure letter or a letter of finding (LOF). A closure letter summarizes the allegations stating that no ADA violation occurred and that the case will be closed.
A LOF summarizes the allegations and the interviews concerning the alleged incident, and explains what, if any, corrective actions will occur. If the complainant wishes to appeal the RTA's decision, they will have 10 business days from the date of the letter to do so.
Complaint Procedures in Spanish
Submit Complaint By Mail:
Attention: ADA Mobility Specialist
San Luis Obispo Regional Transit Authority
179 Cross Street, Suite A
San Luis Obispo, California 93401

Submit Complaint By Phone:
ADA Mobility Offices
Phone: (805) 781-1170
Fax: (805) 781-4363

Title VI – Civil Rights Coordinator
Phone: (805) 781-4397
Fax: (805) 781-1291

Submit Complaint By Email:
ADA Mobility Specialist Email:  [email protected]
Title VI – Civil Rights Coordinator Email: [email protected]
Complaints may also be filed directly with the Federal Transit Administration at:
FTA Office of Civil Rights
ATTN: Complaint Team
East Building, 5th Floor – TCR
1200 New Jersey Avenue SE
Washington, DC 20590
Appeals Process
The RTA's Administrative Appeals Process provides individuals who are denied Runabout eligibility to obtain a review of the denial.
Click on the link below for information about the Appeals Process. Appeals Process Forms: English and Spanish
To submit an appeal, completed the Appeals Request Form: English & Spanish.
Return the completed Appeals Request Form to the RTA Mobility Officer at 179 Cross Street, Suite A, San Luis Obispo, CA 93401.
Frequently Asked Questions
Read the Runabout FAQ for more info.
Questions?
Contact Runabout at (805) 541–2544
Runabout Paratransit
Service for ADA certified passengers only
To qualify for Runabout a completed application and an in-person interview is required for all new applicants
Available 7 days a week
Pickups/drop-offs are within ¾ miles of regular bus routes
Fares range from $2.50–$11 each way
At a minimum, reservations must be made the day before you need the ride
Call (805) 541–2544 for reservations