MOUNT PLEASANT, Texas, June 05, 2018 (GLOBE NEWSWIRE) -- Guaranty Bancshares, Inc.
Related Articles
(NASDAQ:GNTY), the holding company for Guaranty Bank & Trust, N.A., announced today the completion of its acquisition of Westbound Bank. Effective June 1, 2018, Westbound merged with and into Guaranty Bank & Trust, with Guaranty Bank & Trust surviving the merger.

As Guaranty expands its Texas banking franchise into the Houston metropolitan region, it will continue to operate Westbound's four locations located at 655 W.
A Texas Showdown - First Guaranty Bank
Grand Parkway South, Katy, 5231 Bellaire Boulevard, Bellaire, 15001 FM 529, Houston, and 244 South Loop 336 W., Conroe, Texas.
Ty Abston, Chairman of the Board and Chief Executive Officer of Guaranty, said, "The completion of our first acquisition into the dynamic Houston market is a key part our expansion strategy implemented several years ago.
Westbound provides a talented team and an immediate market presence that would not have been possible through de novo expansion.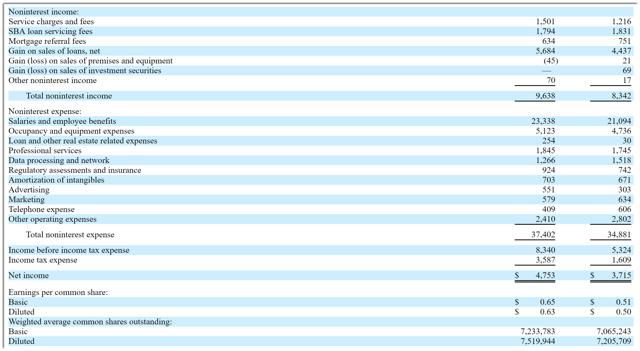 Troy England, Westbound's CEO, has been named Houston Area Chairman for Guaranty and will lead our Houston MSA expansion efforts. Troy brings the experience and leadership necessary to grow our franchise in this region, and we are excited to have him as a part of our management team."
England, President and Chief Executive Officer of Westbound, stated, "Becoming a part of a leading Texas community bank like Guaranty that emphasizes local decision-making allows us to better serve our customers through expanded product offerings, increased loan limits, the latest technology, and a nationwide ATM network.
Personal Banking
Guaranty's community banking model and 32 locations throughout the state will enhance our customer's banking experience. I am excited about joining the Guaranty team and look forward to the opportunities it provides our shareholders, staff, and customers."
Under the terms of the agreement, Guaranty Bancshares, Inc. issued 900,000 shares of its common stock and paid cash in the aggregate amount of $4.67 million to the shareholders and option holders of Westbound.
In addition, $1.75 million of cash merger consideration is being held in escrow by Guaranty Bancshares and may be distributed to the former holders of capital stock of Westbound at certain specified dates during the three-year period following closing in accordance with the terms and conditions of the merger agreement.
Westbound was also permitted to pay a pre-closing cash distribution to its shareholders and option holders in an amount equal to their tangible equity in excess of $16.5 million, which was $5.55 million.
As of March 31, 2018, Westbound reported total assets of $229.7 million, total loans of $163.8 million and total deposits of $191.0 million. With the closing of this transaction, Guaranty's total assets are over $2.2 billion, with 32 locations operating in 24 Texas markets.
Guaranty was advised in this transaction by Sandler O'Neill + Partners, LP as financial advisor and Fenimore, Kay, Harrison & Ford, LLP as legal counsel.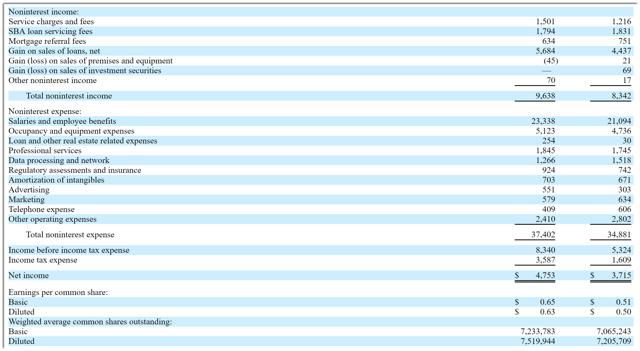 Westbound was advised by The Bank Advisory Group, LLC as financial advisor and Hunton Andrews Kurth LLP as legal counsel.
About Guaranty Bancshares
Guaranty Bancshares, Inc. is a bank holding company that conducts commercial banking activities through its wholly owned subsidiary, Guaranty Bank & Trust, N.A.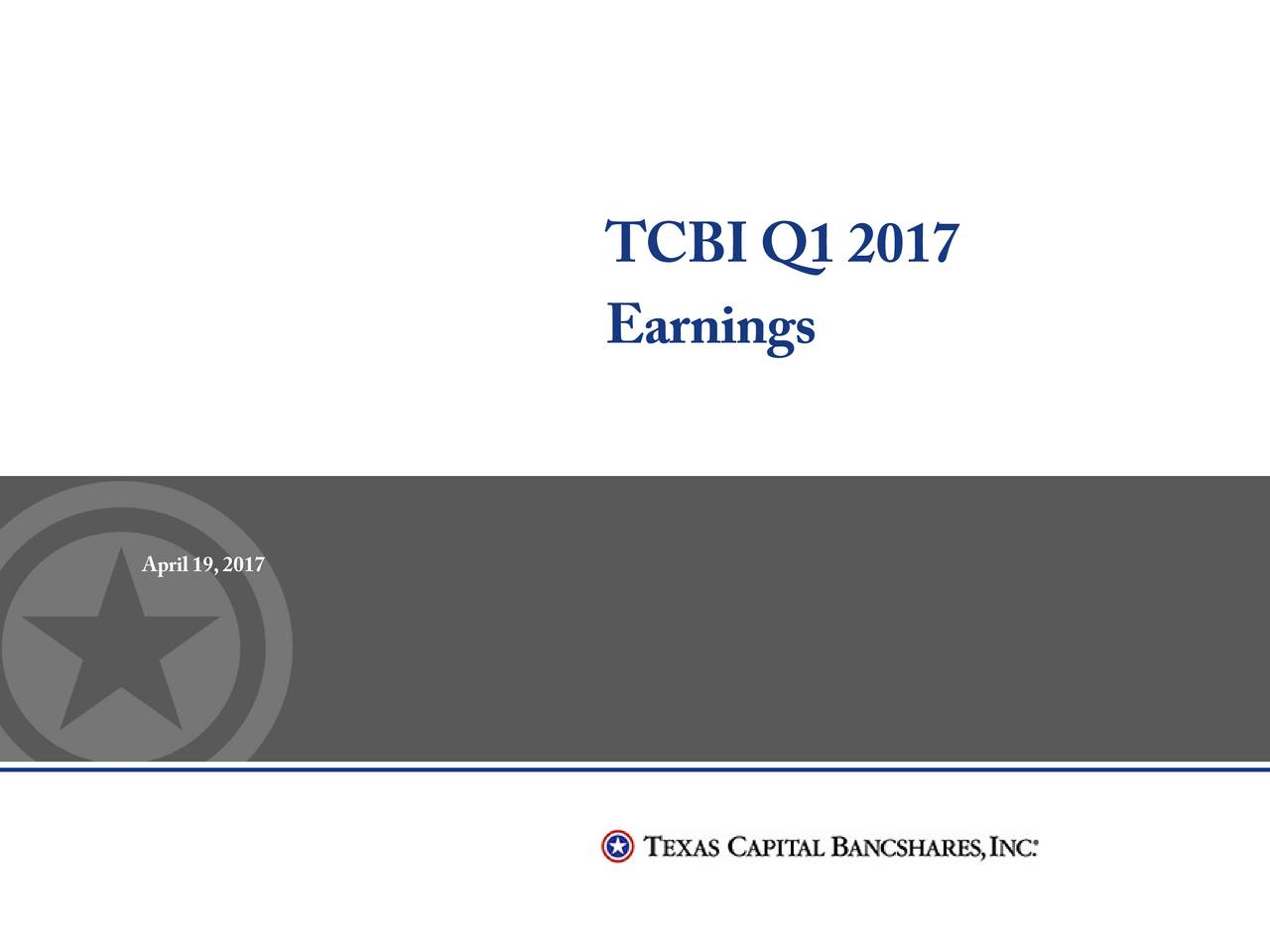 One of the oldest regional community banks in Texas, Guaranty Bank & Trust provides its customers with a full array of relationship-driven commercial and consumer banking products and services, as well as mortgage, trust, and wealth management products and services. Guaranty Bank & Trust has 28 banking locations across 20 Texas communities located within the East Texas, Dallas/Fort Worth and Central Texas regions of the state.
As of March 31, 2018, Guaranty had total assets of $2.0 billion, total loans of $1.4 billion and total deposits of $1.7 billion. Visit www.gnty.com for more information.
Forward Looking Statements
This communication contains forward-looking statements within the meaning of the Private Securities Litigation Reform Act of 1995.
Company Description
These forward-looking statements reflect our current views with respect to, among other things, future events and our results of operations, financial condition and financial performance.
These statements are often, but not always, made through the use of words or phrases such as "may," "should," "could," "predict," "potential," "believe," "will likely result," "expect," "continue," "will," "anticipate," "seek," "estimate," "intend," "plan," "projection," "would" and "outlook," or the negative version of those words or other comparable words of a future or forward-looking nature.
These forward-looking statements are not historical facts, and are based on current expectations, estimates and projections about our industry, management's beliefs and certain assumptions made by management, many of which, by their nature, are inherently uncertain and beyond our control. Accordingly, we caution you that any such forward-looking statements are not guarantees of future performance and are subject to risks, assumptions and uncertainties that are difficult to predict.
Although we believe that the expectations reflected in these forward-looking statements are reasonable as of the date made, actual results may prove to be materially different from the results expressed or implied by the forward-looking statements.
Navigation menu
Such factors include, without limitation, the "Risk Factors" referenced from time to time in our reports and documents filed with the Securities and Exchange Commission, including our Annual Reports on Form 10-K and Quarterly Reports on Form 10-Q, and the following factors: business and economic conditions generally and in the financial services industry, nationally and within our current and future geographic market areas; economic, market, operational, liquidity, credit and interest rate risks associated with our business; the composition of our loan portfolio, including deteriorating asset quality and higher loan charge-offs; the laws and regulations applicable to our business; our ability to achieve organic loan and deposit growth and the composition of such growth; increased competition in the financial services industry, nationally, regionally or locally; our ability to maintain our historical earnings trends; our ability to raise additional capital to execute our business plan; acquisitions and integrations of acquired businesses; systems failures or interruptions involving our information technology and telecommunications systems or third-party servicers; the composition of our management team and our ability to attract and retain key personnel; the fiscal position of the U.S.
federal government and the soundness of other financial institutions; and the amount of nonperforming and classified assets we hold.

We can give no assurance that any goal or plan or expectation set forth in forward-looking statements can be achieved and readers are cautioned not to place undue reliance on such statements. The forward-looking statements are made as of the date of this communication, and we do not intend, and assume no obligation, to update any forward-looking statement to reflect events or circumstances after the date on which the statement is made or to reflect the occurrence of unanticipated events or circumstances, except as required by applicable law.
Media / Investors Contact:
Cappy Payne 
Senior Executive Vice President & CFO   
Guaranty Bancshares, Inc.

(888) 572-9881
[email protected]