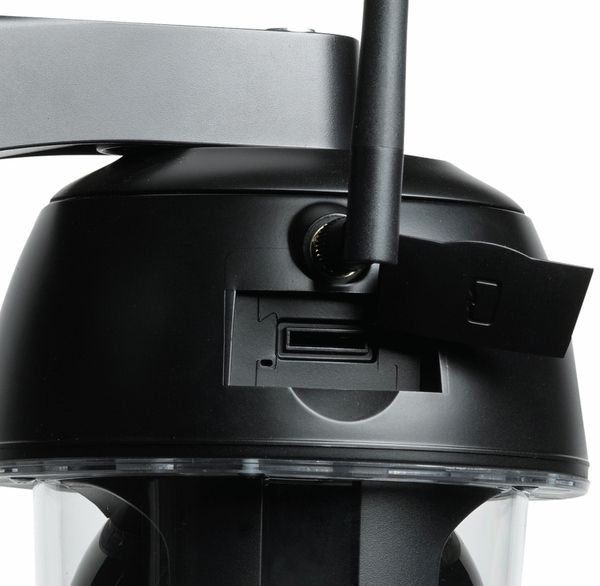 User Manual
IPO-2030
www.denver-electronics.com
Before connecting, operating or adjusting the product, please read carefully and thoroughly
this user manual.
DENVER VDB-110 setup
Please keep this user manual in a safe place for future use.
FCC Compliance Statement: This device complies with Part
15 of the FCC rules. Operation is subjected to the following
two conditions: (1)this device may not cause harmful
interference, and (2) this device must accept any
interferencereceived, including interference that may cause
undesired operation.
If the camera system no longer functions or can no longer be repaired, it must be disposed of according to the valid statutory regulations.
Disposal of spent batteries/accumulators:
You are required by law (Battery Ordinance) to return all spent batteries and accumulators.
Disposing of spent batteries/accumulators with
common household waste is prohibited! Batteries/accumulators that contain hazardous substances are marked with the symbols on the
side.
These symbols indicate that it is prohibited to dispose of these batteries/accumulators in the household waste. The abbreviations for the
respective heavy metals are: Cd=cadmium, Hg=mercury, Pb=lead.
You can return spent batteries and accumulators that can no longer be
charged to the designated collection points in your community, outlets or wherever batteries or accumulators are sold. Following these
instructions will allow you to ful ll the legal requirements and contribute to the protection of our environment!
Products with CE Marking comply with EMC Directive
(2014/30/EU); Low Voltage Directive (2014/35/EU); RED
(2014/53/EU); ROHS Directive (2011/65/EU) issued by the
Commission of the European Community.
Compliance
with these directives implies conformity to the following
European Norms:
EMC: EN 301 489
LVD: EN 60950
Radio: EN 300 328